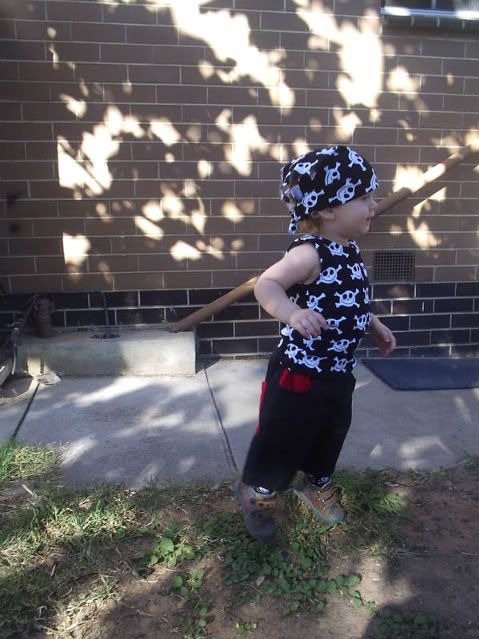 We had a Pirate themed birthday to go to on the weekend and I finally used the last of my jack skull knit for a singlet top for my little man.
He is wearing mama made everything today!!
My gorgeous girl got a top out of the Ottobre fall o7 mag.. I really don't like the instructions for some of the clothes in those mags, I ended up winging it and it turned out really nice on her.. I am going to make another for my friends daughter who does not like girly stuff but her mum would like for her to wear some things girly, I think this knit dress might be a happy medium for them both!! I hope...
Oh and my overlocker...GGGGRRRRRR it is driving me crazy.. I cant seem to get the tension right and it refuses to sew with black thread, apparently some machines are funny like that because the black dye in the thread is more dense than in the lighter colours.. it sews with navy blue fine.. go figure!!