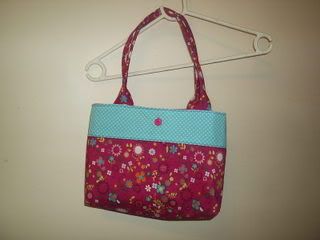 Well I finally finished this bag for the birthday that starts in an hour!! Thats pretty good really, it means I can have a shower..lol
This is replacing the bird bag as a gift, this will hold magazines and pens and little girly stuff in general. I really hope she likes it.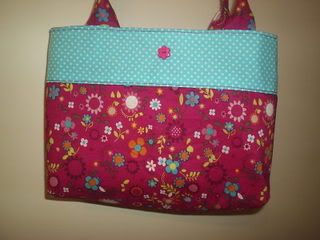 My Top stitch is straight it just seems to look wonky in the photo, I think because the dots aren't straight!!